Para ayudar a nuestros clientes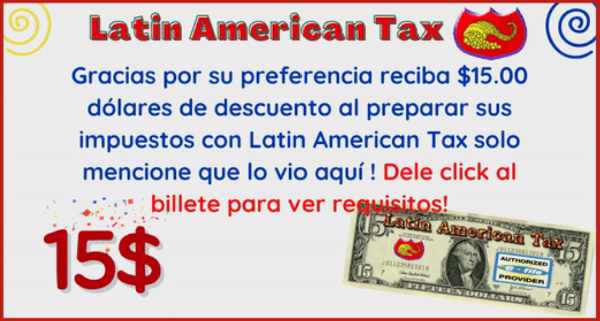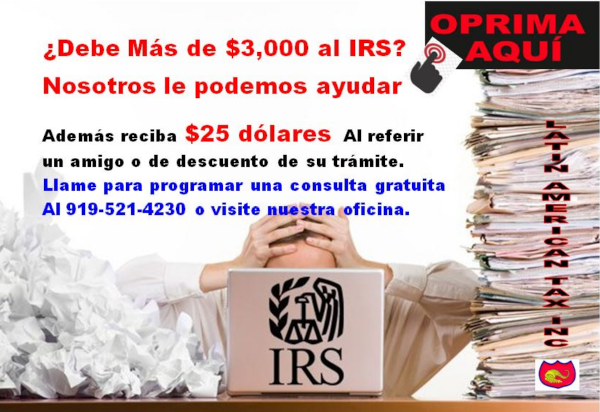 Contact
Palabras de de Bienvenida del Director y Familia.
"Primero que nada, le expreso mis más sincero agradecimiento a usted que ha sido cliente(a) de años anteriores, y desde ahora le doy una cordial bienvenida para el periódo 2016. Enero 23 – abril 18.
Y usted que nos visita por vez primera también le digo: bienvenido (a). Por su preferencia y confianza, Gracias mil!".
Director: Carlos López
Main Office
Oficina principal/Raleigh: (919) 521-4230
Fax: (919) 954-6191
Email: latintax2@gmail.com
1616 North Market Drive ste a, Raleigh, NC 27609, USA
SOMOS RECONOCIDOS Y AVALADOS POR ESTAS ORGANZACIONES:
NOTE: This website does not provide legal advice and Provider is not a law firm. We do not endorse any particular attorney or legal service and make no representation.
NOTA: El contenido de esta página no provee u oferta servicios o consejeria legal, no representa firma legal alguna.No estamos ligados a una firma legal de abogados , tampoco proveemos servicios legales.